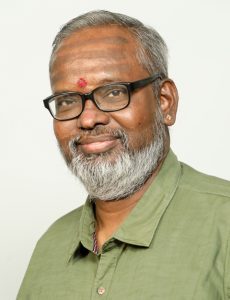 Dr. G. Suresh Babu
Professor & Head – Electrical and Electronics Engineering
As the Head of the Department, I have a vision to carve a niche in the power and electronics arena so that the department stands out and most of the students get motivated towards having startups of their own.
In order to achieve the vision, the set mission is to amplify the Industry- Institute Interaction in manifold. In this direction, the department has already entered into an MoU with M/s EesaVyasa Technologies Private Limited in 2018. In this regard, the department has also launched VIKASA (VIdyuth KArmagara SAmmelanam) to create an avenue for the students to get placements in the core sector and become self-reliant as well (SwayamTejaswinBhava).
My wish is that our department should be looked up to as a ROLE MODEL – sculptor and get International recognition in training Engineering students as Industry-Ready Ethical Professional Engineers of our nation. Though the existing qualified staff and well-equipped labs are assets to the department, a lot more is required to achieve the set vision of the department and college.
There is a dire need to coherently work with Premier Institutes and Industries.
Sincerity in implementing an effective Teaching-Learning Process blended with Morals is one of the top reasons for parents and student aspirants to opt for the EEE department of the prestigious CBIT.