Department of English
We're talking communication skills that impress
Fees and Financial Assistance | Facts & Figures | HOD Message | Faculty | Time Tables | Board Of Studies | Departmental Committees| Announcements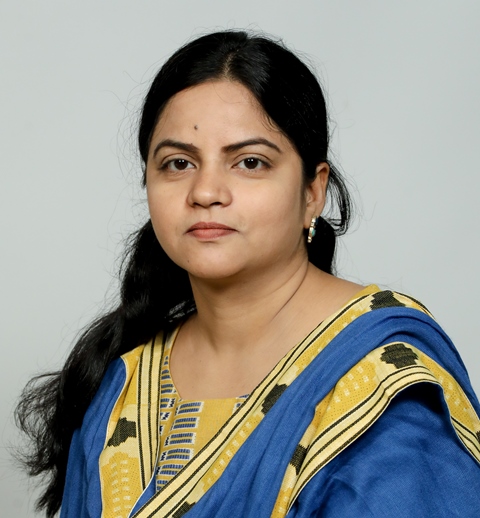 Dr. Shagufta Parween 
Assistant Professor and Head – Department of English
For success in any field, one has to know, understand and communicate effectively. In the era of liberalization, privatization and globalization, communication skills is the key to success.  English is now a bridge language of international business, technology, research and aviation.
Engineers today have to communicate with their counterparts across the globe. Among most of the professionals like scientists, technologists and business experts who belong to different cultural and linguistic backgrounds, English is predominantly considered to be a language of communication.
Keeping this in mind the courses have been designed to teach, train and prepare students holistically to face the challenges ahead. We are offering 7 courses to all students of BE/BTech, MCA and MTech. Therefore the students not only become proficient in English but learn to use the language in all contexts. English for Research Paper Writing, a course taught to the PG students is ensuring that students are trained to write quality research papers in the correct format using proper structure.
I am proud to state that the English faculty engage the students in various extracurricular activities. There are 6 clubs that are being led by the faculty – Communicando, the Literary Club, Transcendent, the Student Newsletter Club, CBIT MUN, Model United Nations Club, Toastmasters Club, Chaitanya Chaaya, the Film Club and Chaitanya Srujana, the Arts and Crafts Club. The clubs are giving an exclusive space for the students to unleash their hidden talents, explore their creativity and learn outside the classroom.  Student coordinators of  Communicando,  Transcendent and CBIT MUN have been selected for Master programs in Harvard, Stanford, Cornell, Duke, Carnegie Mellon, ISB etc. The students have given a feedback stating that the exposure they received in the clubs was one of the crucial reasons for their success.
My vision is to see the department interconnect with other departments and play an active role in the interdisciplinary environment. I would like us to establish a skill zone/centre of excellence for Communication skills and Life Skills and thereby reach out to many people in and outside the college.
My personal mission is to see that every student of CBIT should have the ability to communicate effectively and use language as a tool for success both personally and professionally.
I am confident; our students will always make us proud from their performances wherever they are.