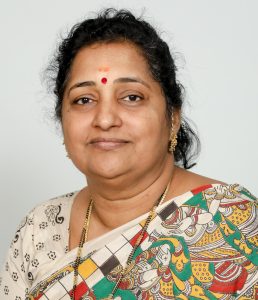 The Department of Computer Science and Engineering welcomes and hopes that you can learn more about us by searching our website. Our distinguished faculty teaches a wide range of diverse and engaging classes at both the undergraduate and graduate levels, ranging from the fundamentals of Computer Science, Core Courses, Programming, Emerging Technologies like Data Analytics, Data Mining, IoT, AI, Machine Learning, Professional Ethics, Research Methodologies and Open Source Technologies—to name just a few. In addition to offering Bachelor of Engineering (BE) degree, our department also offers a Master of Technology (MTech) programme in Computer Science.
a) Mission: We are working with a mission of:
Providing undergraduate and post graduate education in both theoretical and applied foundations of computer science and training students to apply this education to solve real-world problems to compete globally.
Providing skilled, knowledgeable professionals, who can contribute or participate in the development of the nation or pursue higher studies with high standards and professional ethics.
Conducting advanced research and integrate research results and innovations into other disciplines
b) Vision: Our vision is to build a strong collaborative research and teaching environment to meet the challenges of the 21st century.
c) To achieve: Our Department is consistently striving for a better curriculum and teaching and learning practices that will provide scope for the students to acquire knowledge for better opportunities, admissions in prestigious institutions and promote research and consultancy.
d) Industry/Academic body tie-ups:
– To improve teaching & learning practices, product based placements and internships, to gain research and industrial exposure, the CSE department is having a few MoUs with some organizations and trying to strengthen them. As of now, we have MoUs / Associations with the following institutions/organizations:
Osmania University, IIT Hyderabad, Vlabs – IIT Hyderabad, JNTU, IDRBT, HCU, NIT Goa, RCI RauzrTechnologies Pvt. Ltd, NCR, GE, Hexgon, Infosys, ServieNow, Pega University, Kony Labs, Redpine Signals, QueSSence University and RPA, etc.
e) Reasons to join:
– We are proud to say that the CSE department has a well experienced, qualified, diversified faculty with state-of-the-art machinery & technologies.
– We have top class students who are consistently getting placed in several product based companies like Microsoft, Oracle, JPMC, Deloitte, ServiceNow, etc. Also, a good number of students are joining prestigious institutions like IIMs and Foreign Universities.