CBIT Placements At A Glance
If you want golden opportunities and your burning desire is to be picked by prestigious companies, then the CBIT Placement Cell will fulfil this deepest wish of yours. The placement cell's sole aim is to create bright career prospects for promising CBIT students in reputed corporate organizations. For this very purpose, the placement cell of CBIT has tied up with the best of best companies in the corporate world.
A total of 300 companies visited CBIT in the past 21 years, recruiting 12,909 students from various disciplines. CBIT hit a masterstroke by entering into MoU's with reputed corporate giants like CTS, Infosys, Wipro, Mahindra & Mahindra, Ericsson & Infotech for conducting various Industry Institute initiatives.
So, go ahead & invest your trust in CBIT. If you do that, one thing is 100% assured – Your future is in safe hands.
Placement Details 2018-19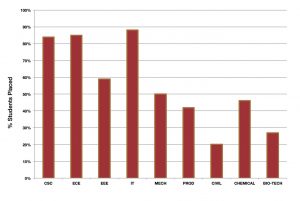 Placement Details 2017-18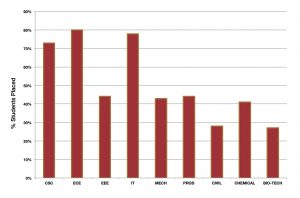 Placement Details 2016-17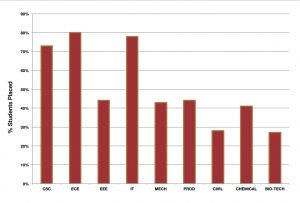 Placement Details 2015-16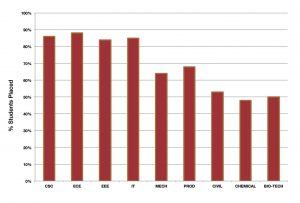 Placement Details 2014-15