ICRCPM 2023
adex | April 19, 2023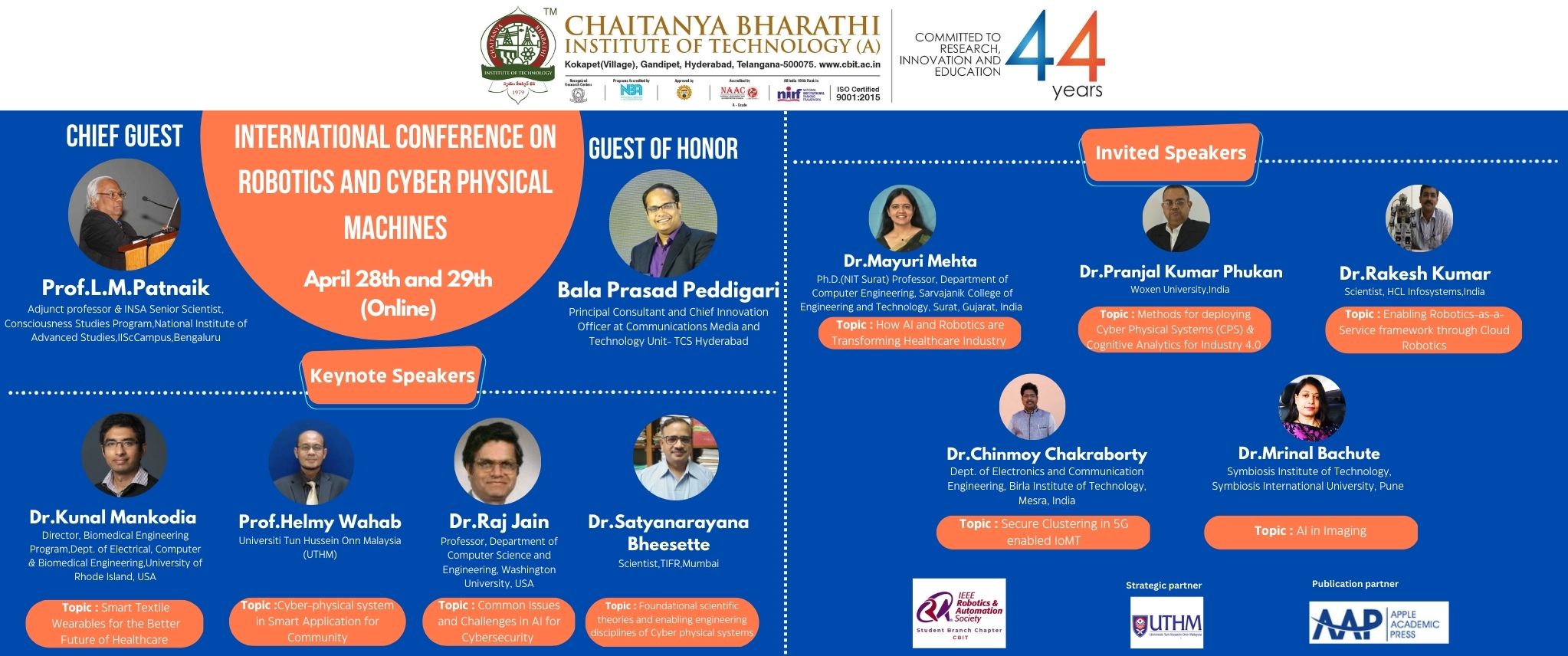 ICRCPM 2023 : International Conference on Robotics and Cyber Physical Machines on April 28th & 29th 2023 in a Online Mode.
On this occasion, Institute invites you all to attend the Inaugural Session of ICRCPM-2023 on 28th April, 2023 at 10:00AM.
Prof. L.M.Patnaik, a NASI Senior Scientist, Consciousness Studies Program, National Institute of Advanced Studies, IISc. Campus, will be the Chief Guest and Mr. Bala Prasad Peddigari, Chief Innovation Officer and Global Head – Technology Advisory Services, Advisory and Transformation Group – CMT Unit, TCS will be the Guest of Honour for the session.
To Join The Inaugural Session : Click Here!
Schedule For All Sessions : Click Here!
Conference Website : Click Here!