A Webinar on "VLSI Design and career perspectives"
Admin | May 6, 2021
Department of ECE, CBIT Presents A Webinar on VLSI Design and career perspectives
Abstract 
This webinar provides an introduction on designing of analog & digital VLSI circuits. Being one of the core subjects of the circuit branches, this webinar is aimed to cover topics like Very Large-Scale Integrated design, the process followed, different software's and design tools used so as to achieve it and finally concluding with the applications and its uses. This webinar also focuses on guiding the students on how to start VLSI circuits from a career perspective and explore the various career opportunities that it will provide.
About the speaker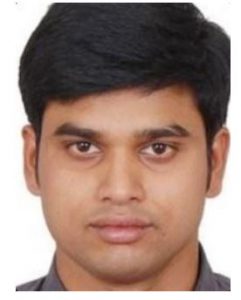 Dr. Veeresh Babu V
Sr Manager-Analog Design at AMS Semiconductors India.
Dr. Veeresh Babu V. received his PhD from BITS Pilani and M.Tech from IIT Bombay, India. He worked as team lead at Qualcore Logic India, during 2003 to 2006. During this period, he has successfully taped out many PLL IPs and a clock chip. He is currently working as manager for analog IC design team in AMS semiconductors India. His experience in AMS includes high precision analog circuits such as voltage references, high precision temperature sensors, Sigma delta ADC's, SAR ADCs and DC-DC converter focused on automotive design flow.
He acted as technical project lead for many sensor-based ICs; this role involves complete IC development including design, layout, validation, package, production test and production ramps etc. He has a published patent, nine IEEE publications and is the recipient of best paper award in VLSI design conference. He got all India 4th rank in Gate 2001. His research interests include Battery management systems, high precision band gap references, temperature sensors and analog signal processing. He is EXCON member of IEEE CAS/EDS Hyderabad Chapter and frequently involved in delivering.
Date of Webinar:08th May 2021, Saturday
Time:18:00 PM – 19:30 PM (IST)
**NO REGISTRATION FEE**Zoom meeting link to Join:https://zoom.us/j/5873643565?pwd=N0g2aDIwb0hXVEpUS01WR1dmNmVOdz09
Advisors:Prof. G. P. S. Varma
Principal,
CBIT, Hyderabad
Prof. A.D. Sarma
Director, R& D Centre, CBIT, Hyderabad
Dr.D.Krishna Reddy
Head of the Department, ECE, CBIT, Hyderabad
Event Coordinators: G. Mallikharjuna Rao, Dept. of ECE. CBIT. mallikarjunarao_ece@cbit.ac.in