Top 5 Highest Paying Degrees in India: Number 3 Will Surprise You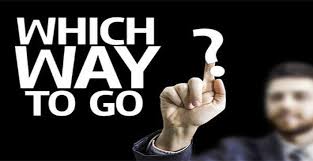 Admin | January 23, 2019
If you are in the 12th standard or have just cleared your school leaving board exams, you are probably mulling as to which are the highest paying jobs in India. In this article, you will get an idea of the degrees that you need to pursue in order to become eligible for any of the top 5 highest paid jobs for freshers. If you are looking for some great advice as to how you can increase your chances of being hired by the top companies, then you have come to the right place. But before we start talking about the best courses in India, let us look at some of the highest paying jobs in India for fresher:
Digital marketing executive
Data Analyst
Research Analyst
Research Associate
Customer Success Analyst
Social media manager
Public Relations manager
As you can see from the list above, there are a number of high paying jobs available for freshers. A number of courses can be pursued in order to become eligible for any of these jobs. Eager to know what these degrees are which can help you get your dream job? Let's get started.
Bachelor of Journalism and Mass Communication (BJMC)
The BJMC or MJMC degrees are offered to those who are interested in pursuing careers in media. While print media and TV news channels are still in vogue, it is the digital arena that spews the maximum number of high paying jobs in the country. The skills acquired in the mass communication courses are useful in carrying out activities related to digital marketing as well, apart from the conventional roles like editing, writing and publishing. In fact, with the rise of social networking sites, the lines between news and non-news form of digital content have been getting more and more blurred. The BJMC and MJMC courses will expose you to the skills that are needed by content writers, video editors, graphic designers, social media managers and digital marketing managers. If you pursue this course from a good college, you can rest assured that you will get hands-on practical training and not just didactic lectures.
Bachelor of Business Administration (BBA)
Irrespective of whether you have pursued science, commerce or arts in the 12th standard, you can always jump into the world of business with the quintessential business degree, BBA. While there are a number of good colleges across the nation that offer BBA degrees, you should always do a thorough research using Google Search as to which colleges have the best placements. You should always opt for colleges with the best placement records in India because it would help propel your career in the desired direction. The BBA is one of the highest paying degrees in India that prepares you for the traditional managerial roles as well as the emerging ones like data analyst.
Bachelor of Commerce (B.Com)
Sounds old, but as they say, quite often old is gold.  B.Com is an age old degree but it comes with a promising set of opportunities in today's corporate world, given there are a number of emerging areas like market research and data analytics. B.Com is a course that arms students with practical knowledge in the areas of data analysis using tools like Microsoft Excel, SPSS as well as financial modeling. However, B.Com graduates are also known to have been successful in digital marketing roles. This is because there are a number of analytical tasks that are required in digital marketing, like for instance generating and analyzing reports on metrics from various campaigns.
Bachelors in Applied Arts (BAA)
The retail sector has undergone a massive transformation, in tune with the dynamically evolving tastes of the contemporary consumer. Technology plays a greater role in art works such as sketches, sculptures, paintings as well as branded clothing than ever before, thanks to the rising popularity of e-retail. As a result, skilled manpower is required in order to make the products appealing to the modern day consumer of creative products. A niche consumer community has also emerged in the arena of theaters. Students having a creative bent of mind can think of joining bachelors courses on painting, creative writing or stage acting. These courses will impart training on how to master the art of captivating the minds of one's target audience, whether through clever props and merchandise in brick and mortar retail stores or through stylish websites.
Bachelor of Science (BSc)
Much like in the case of BCom, the mention of BSc may have surprised you, but read on to know why pure science graduates are in demand once again. A number of allied sectors have become very profitable in recent years, perhaps most notably the pharmaceutical and chemical industries. Besides, they are equipped with the numerical and analytical skills that employers love to see in the candidates. These skills are required in a vast array of job roles, ranging from digital marketing manager to software tester to research and development specialist. Many people from science backgrounds are being hired as data scientists because they have the basic coding and quantitative skills.
A Word of Advice
Whenever you are looking for a course, always do a rigorous online research. Never accept anyone's word on face value – look for evidence regarding the claims on placement records, student to faculty ratio, infrastructure, and industrial tie-ups and so on. Ideally, you should visit the campus of the institute by requesting a tour. CBIT Lucknow allows interested students the opportunity to get a sneak preview of what they can expect in terms of campus life as well as career prospects after joining the institute.