The Must-Have Engineering School Survival Toolkit for 2019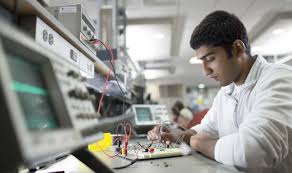 Admin | January 23, 2019
If you are a first year student at an engineering college, you must be wishing for a fairy goddess to come and make your life easier. We know how hard it can be for a student to get through the 4 years without an engineering school survival guide. Well, now that you have stumbled upon this blog, you are in for some luck, as this blog will give you precisely that – an opportunity to get the basics right when it comes to surviving engineering school. Here are the top 5 things to keep in mind while in engineering college:
Make new friends at college
It is easy to get lost in the maze of so many departments and courses in a typical Indian engineering college. However, it is advisable to make some real friends who can help you when you really need it. The friends can bail you out when you need some notes or when you fail to grasp the difficult concepts in a particular topic. They may even do stuff that are not strictly, ahem, legal, like giving a proxy attendance when you are out dating that favorite boy or girl of yours. But on the whole, the friends will be by your side the full 3 or 4 years, assuming that you have befriended someone from the first or second year (and that's recommended).
Build rapport with seniors
This is probably one of the most important tips for first year engineering students. The interaction with the seniors helps to cement the bond further among the students of different years. The seniors have gone through everything that the newcomer to the college is currently facing; hence they have a lot to offer in terms of study tips, concise notes and last minute suggestions. Keeping a good rapport with seniors will help you in the long run, as they can act as support systems when you need it the most.
Take your assignments seriously
Sounds like a killer plan now, doesn't it? Ok, ok, I know it sounds boring, but let's face it – ultimately, you have a purpose of joining the engineering college, and that isn't exactly just having fun with friends. If you have to land a job at the end of the 4 year course, you would need to do well in your exams, as good grades will make your CV stand out. Moreover, doing your assignments well will help you grasp the concepts better and avoid making mistakes in the semesters. And if all of this doesn't sound cool enough, the guy or girl you like in class will be impressed if you get a pat on the back by the teacher for doing your homework well.
Read up before attending lectures
So here's the next tip on how to survive engineering school – always read up the topic that is going to be discussed in class. Doing so will make it easier to follow the day's lecture. If you don't read up prior to attending a lecture, you are likely to fall behind, which will make your work harder later on as the course progresses. Moreover, in engineering, all the topics are closely related to one another and hence you cannot skip any topic.
Become active in the engineering activity groups
Most engineering colleges have a number of activity groups. These groups are meant for experimenting with robotics, advanced algorithms and other clubs linked to each department. Join these clubs to generate interest in any particular topic even if you failed to do so while attending the lecture in class.
Find a quiet and peaceful place to study
When you join an engineering college, you should try to find yourself your favorite corner, where you can read books in peace. This is where you can seek shelter and refuge when you are stressed with your studies. Ideally, you should be alone when you are revising in this favorite part of the campus of yours, as the tranquility will do wonders to your retention capabilities.