Does Your Engineering Student Resume Have This?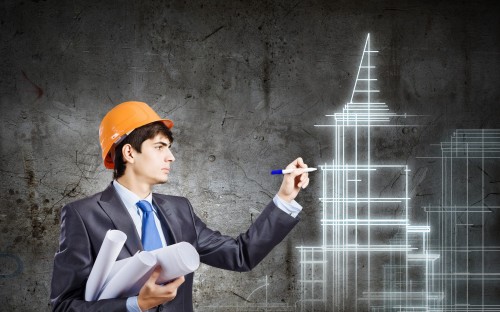 Admin | January 23, 2019
"How is your semester preparation going?"
"Exam kab hai (when are your final exams)?"
"Hope you will get a 9.5 SGPA this semester, or else you won't get placed in any MNC"
If you are an engineering student in the last semester, you may come across such remarks or questions. Chances are, you already have! But what connection do these have with engineering resume tips and tricks? For the last 4 years, you have slogged it out – you worked hard on your studies, shied away from going out with friends just because there was this important assignment to submit and what not. However, the final test actually starts after your semesters are over, as then you will have to start appearing in interviews. But even before you face the interview, your CV has to get selected! And that is where the importance of seeking engineering resume tips lies.
Your resume is like a zip folder – it consists of all the important information about you but in a compressed manner. That is because the HR or senior manager in a multinational firm won't have the time to read pages of boring prose. They get thousands of CVs, many of them uninvited, or as they are commonly called, "forced" applications. Research shows that potential employers spend less than a minute to browse through a resume. So you have to master the art of packing in all the information that you want to highlight about yourself in a manner that can retain the attention of the HR. Here are the top 4 things that you can do to make your engineering student resume stand out among those of peers:
Highlight your projects – More than your semester marks, more than the reputation of your college and certainly much more than how professional you look in that outfit in your LinkedIn profile, what is important is the practical knowledge that you have acquired. Employers are interested in skills that you already possess and the best way to prove yourself is to showcase projects you have worked on. If you have done multiple projects, include the latest 3 or the ones that are most relevant to the job you are applying for.
Mention your top skills – Ensure that you sharpen your skills before including them in your resume for engineering jobs. Don't think that you will be able to fool the interviewer – you will only end up making a mockery of yourself. In other words, don't get overzealous and list skills that you haven't really acquired. Bear in mind that you are likely to be asked questions on anything that you include in the resume. Here's a resume tip engineering students should remember – avoid mentioning a "skill" learned by watching a couple of "How to" Youtube video only.
Include summer training – Over the last 4 years, you must have had at least 4 shots at getting industrial summer training. These must have given you vital practical knowledge and hands-on training that you can mention in your resume. The resume of an engineering student is incomplete without the summer training details. While projects and skills learned at college are important too, the training certificate is like the second best thing after work experience. It shows that you are familiar with a corporate workspace and culture. So make sure to write this section properly.
Don't forget Internships – If you have had the chance to do any internships, you should definitely include them, as, like summer training, they too count as work experience. If you have done paid internships, then mention the remuneration as well, even if it is not too high. Many students make the mistake of not mentioning the internship salary in their engineering resumes. Don't make this error – the fact that you were paid for your work shows that the firm was actually benefiting from whatever you did.
After you have included all the necessary sections in the blog, you should use a proper template to make it look snazzier. You can use any of the free engineering resume templates that are available online. Follow these engineering resume tips and you just might crack the next interview. Good luck!!