Best Career Options after Engineering Degree in 2019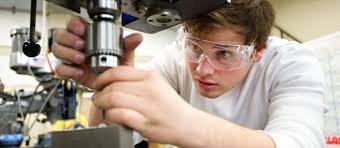 Admin | January 23, 2019
Engineering students have many options to choose from after graduation. After completing their B.Tech, they can join a multinational company where they will get a good salary. Becoming an entrepreneur is another option after completing Btech. The startup culture in India is fast becoming popular. If a student has studied well during the 4 years, it will be possible to secure a loan in order to start a new company. One can even think of pursuing higher studies after completing engineering degree. The big advantage engineering graduates have is that they can always shift their career path towards the direction they want. This is because of the multifaceted training that is received by the B.Tech students. Apart from technical knowledge, engineering students also receive training on effective communication. They acquire knowledge on business functions and operations management, which are useful in any sector.
Technical Jobs – the most obvious career option after engineering degree
The most obvious career option after Btech from an engineering college is to join a company in the relevant sector. For instance, if you have just completed your B.Tech in computer science, you will find many options to work for MNC and big national IT firms. You will need to possess good coding skills to crack these job interviews. Some of the biggest companies like Google, Wipro, Infosys and Amazon have their own unique interview and entrance test patterns. The engineering institute for B.tech prepares you for these challenges, so that you can leave all competition behind.
The student may have to be prepared to relocate to a different city. But this should not be a big problem, as career progress usually does require some traveling. Moreover, the career options after engineering come with a big advantage – the jobs are very well paying and there are a number of perks as well. For instance, there are many more holidays than the average private company. Moreover, these career options provide great job security, provident funds. Growth up the corporate ladder is almost certain in these types of jobs. After working for software developer for some years, the student can move on to a more managerial role. Senior software developers usually become managers presiding over other departments as well. Engineers from other streams can join companies working in their respective streams. Electrical and electronics engineers can get good jobs in power stations, equipment manufacturing companies like Nokia, telecommunication firms like Vodafone among others.
Unconventional Jobs – the not so obvious career options after engineering
There are other career options after engineering as well. Students interested in writing can take up technical writing. This is a rapidly growing field especially due to the proliferation of websites and blogs on technical topics. If the student is interested in mobile phones, it may be a good idea to become a mobile phone blogger for some tech review website. Since the engineering degree arms the student with the knowledge about SEO and digital marketing tools, engineers who go on to become bloggers have often been very successful. If one has interest in photography, travel blogging is another option. Video blogging or vlogging is preferred by some. The engineer has the technical know-how needed to maximize the reach of these initiatives.