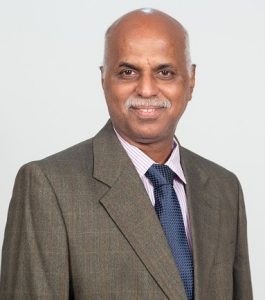 On behalf of all our faculty, staff and students, I would like to welcome you to the Civil Engineering Department at the Chaitanya Bharathi Institute of Technology!
As head of the department, I am extremely proud of our role in providing high quality education and hands-on experience to our students. Right from its inception in 1979, the Civil Engineering Department of CBIT has earned tremendous reputation for qualitative teaching-learning process, meaningful teacher-student interactions, state-of-the-art laboratories and well qualified faculty; positively contributing to the community through teaching, research and consultancy activities.
With a well-planned mission and untiring efforts from our highly committed faculty, staff and students, our department is striving hard to achieve its vision of becoming a centre of excellence in the field of technical education and research. Our department is constantly working towards improving the all-round skill development of our students by organizing guest lectures, seminars, workshops, conferences and career service events facilitated by national and international experts.
Dr. M Koti Reddy